Mirror tiles in the interior of your home
A huge number of people trim their wallsapartments with ceramic tiles. This is especially true for the kitchen and bathroom. Why? Yes, because ceramic tiles especially a lot of positive qualities. These qualities make it practical to use, convenient and simple. These same qualities are inherent and mirror tiles. It has become a truly excellent acquisition for interior designers.
Mirror tiles durable in use,resistant to chemicals and is waterproof. As for ceramic tiles, taking care of it is easy and simple. Many people think that the fragile mirror tiles. There exists a direct relationship between the quality of the glass that was used in the production of tiles. Clarify this question can be a seller in the shop when you select a tile for your home. But do not forget that when working with mirror tiles, you must be carefully and sensibly.
mirror tiles form may be the mostdifferent - triangular and square, rectangular and arched. Different can be sprayed: bronze, copper, silver color. with the proposal of the company are now not only buy their tiles, but also for you to carry it laying on the wall surface. In necessary, you can order mirror tiles the size you want, and even with any logo or design.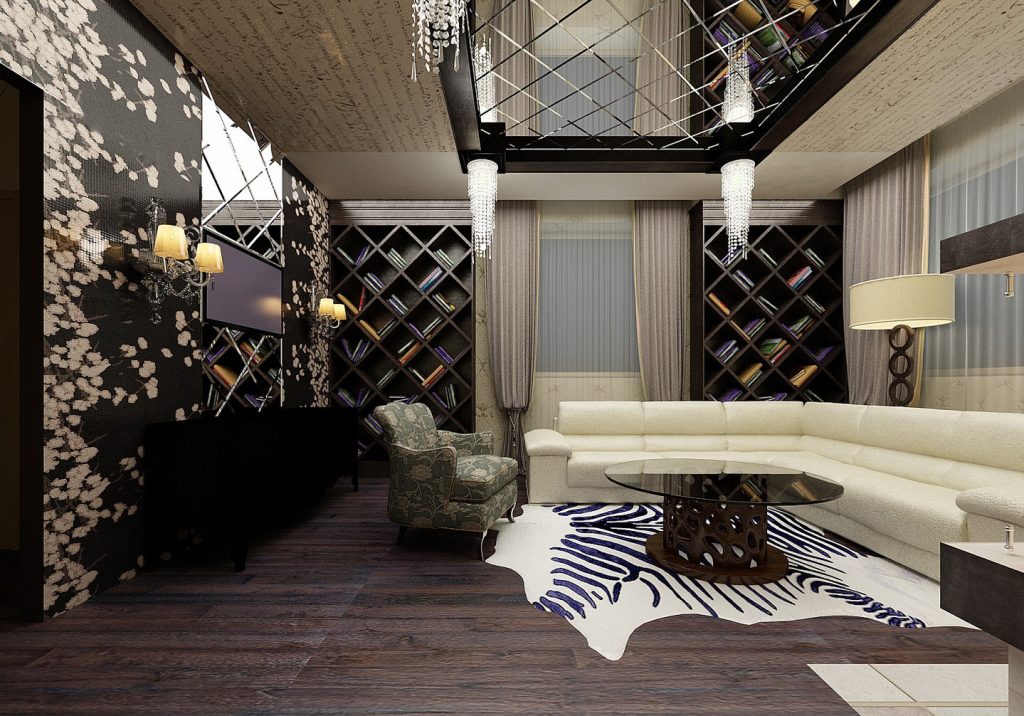 Where to use mirror tiles?
Mirror tiles can be not only the stoningwall, but also the ceiling. Its fragments can be used. For example, between the tiled wall mounted cabinets in the kitchen and the table top. Will spectacular decor of this area with a well-groomed and neat view. To care for mirror tiles and their purification are used, such as detergents, as for the conventional mirrors.
Laying tiles not labor. The surface on which it will be laid, pre-aligned. For laying tiles on the mirror surface using silicone or liquid nails. The protective stretch film is removed from the tiles before the start of the lining. Next, it is necessary to avoid contact with abrasive materials. Such materials include sand, cement, etc. To not get chipped during installation, you must also avoid contact between the tile ends. If you want to cut it, then do it with the help of an ordinary glass cutter.