Unfortunately, the ceiling height is extremely low in most of the last century built houses. Raise them will not work, but you can at least visually increase the height of the ceiling.
Colour. Remove the line connections of the ceiling and walls. Visually increase the ceiling can be painted if it and the top of the wall one color. If this color to paint the walls completely, not partially, it is possible to not only visually increase the ceiling, but also expand the space.
Verticals. Lines directed vertically upward, would extend as a wall. This will visually increase the height of the ceiling. To achieve the effect, you can not draw the strip, and select the wallpaper with vertical texture.
Reflection. The flooring, the ability to reflect, can visually increase the ceiling due to an apparent increase in the volume of the room.
Another option to visually increase the ceiling -its use in the design of the mirror. Fully or partially covered with a ceiling mirror coating increases the volume of the room, as if lifted from the floor.
"Extend" the wall with paint. When painting the walls, engage the ceiling area: so it will be a bit smaller in size, but the walls visually lengthen. The same effect can be achieved by partially painted in the color of the walls of plasterboard or stretch ceiling, as well as using a ceiling moldings the same color as the walls.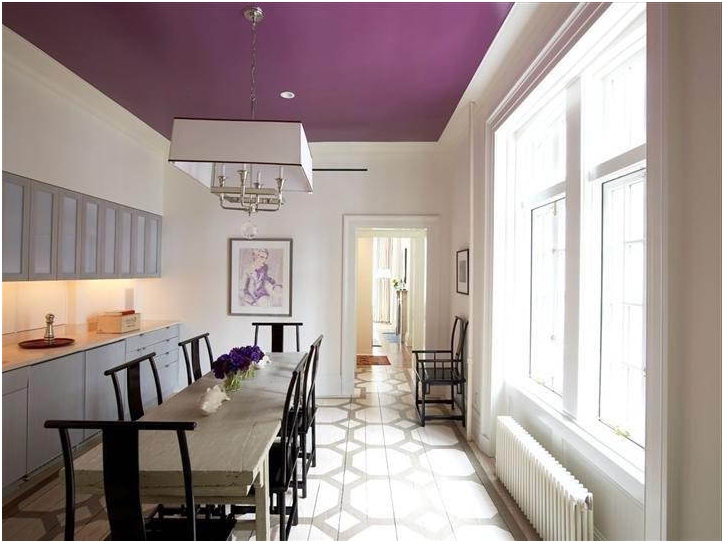 Decor. Try to have the decorative elements of design in the center of the room. Wall decor (paintings, posters) should not hang "under the ceiling", the best place - at the eye of the beholder. This method moves the center of attention on the decor, distracting him from the ceiling height.
Furniture. Visually increase the height of the ceiling will help properly selected furniture. It should not be high, unacceptable use of the "walls" and cabinets with mezzanines. The only exception - wardrobes, which can be arranged mirrored doors for optical enlargement of the room.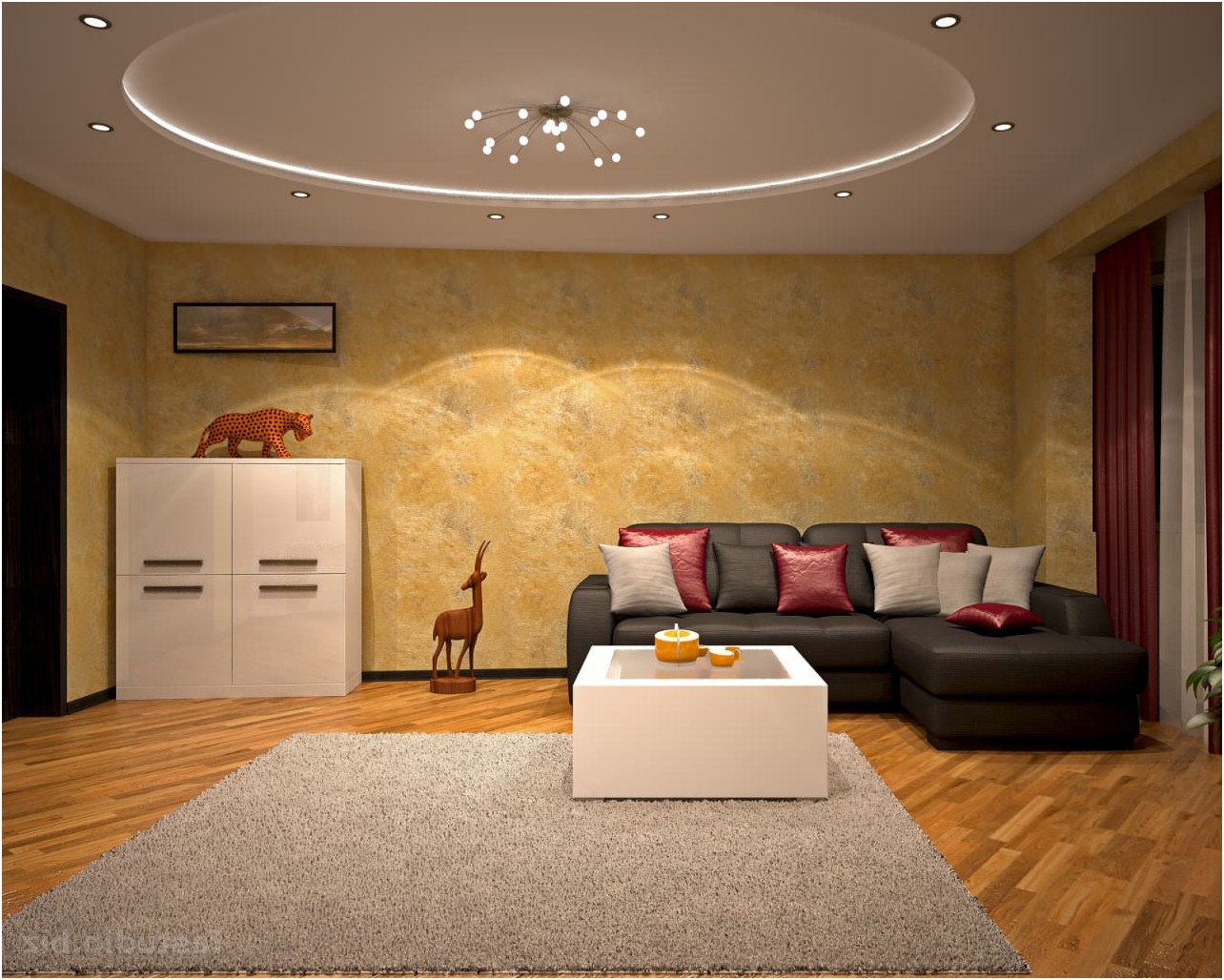 Shine. The vertical direction from the bottom up light fluxes "pull" and help the room visually increase the ceiling.
Chandeliers or pendants at the center of the room is not suitable,they are replaced with wall lighting sources, competent illumination of individual items of furniture or the ceiling, for example, built-in spotlights.
Using these methods together or separately can help visually enlarge the ceiling in your apartment.