Successful solutions are capable of decoratingtransform the space and become part of a unique image of any event. However, the value of the unique design does not always fit into the budget. How to get out of the situation if the holiday budget does not allow to order the composition of expensive materials?
How to decorate the house with umbrellas
You probably have lying around the house the old umbrellas that you do not use, do not throw them out, this is a great version of your home decor. Look for new ideas in everyday things.
For example, take the umbrellas, turn imagination and create your own unique touches.
We are accustomed to thinking of umbrellas as part of itswardrobe, or as a protection from the rain, but after using the umbrella can be an original way to design the interior of the house. How to use an old umbrella in the interior of the house or in landscape design?
Making light of an old umbrella
The shape of the umbrella is very convenient to create a lamp for the kitchen or the summer terraces.
This may be a balloon created from two transparent umbrellas and canopy that will give ambient light in your room.
Decorate the front door umbrella
Old umbrella can easily be used as decorationfor your front door, just decorate it with ribbons and flowers, the flowers remain fresh longer, place the bottom of the composition sponge soaked in water and wrap the package.
Make a flower-umbrella
Old umbrella can decorate and your favorite lawn or terrace. Take an old umbrella put on the lawn and secure, then place inside an umbrella flower pots.
Suspended composition of an umbrella
Umbrellas on the ceiling or above the table - unusualcolored holiday accents. Inside the umbrella can also place flowers or other decorative elements. With the help of transparent filaments or glass rods to easily create an imitation of rain.
Hook the door of umbrellas
Most tips on recycling umbrellas touch his beautiful fabric part, so stick and a hook generally remain unused. Now you have an idea for them.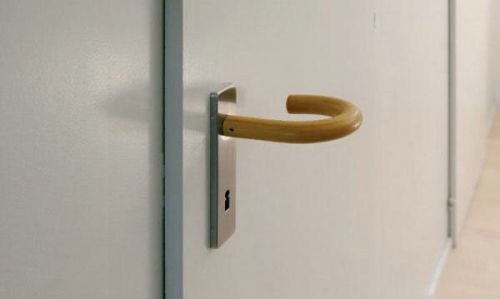 From curved handle umbrella can make a nice hook for bags, hats or other ... umbrella.
Actually, from the handle of the umbrella can be very comfortable and stylish door handle. So much for the idea!