Modern hall
Each member of the family dreams of his corner, but not always, this is the area.
Of course, in this case, comes to the aid convertible furniture.
This is more than just furniture, it is saved on close and dark space, maximum use of it. So here is a design born hallway.
Its main qualities - versatility and compactness.
Entrance hall-transformer
Her landlord wanted in the apartment now has a place where he could spend time with their friends.
The main trick is that the side wall of the cabinet and pulled out a small table turns, and standing next to a low chest of drawers made of solid walnut replaces chairs.
Bar-dresser
Mini bar
In the cabinet allows the department to store the collection of alcohol and shelves for wine glasses and glasses.
To hide them, shelves easy to deploy, and entrance hall takes on an entirely different appearance - the shelves are decorated with vases and statuettes.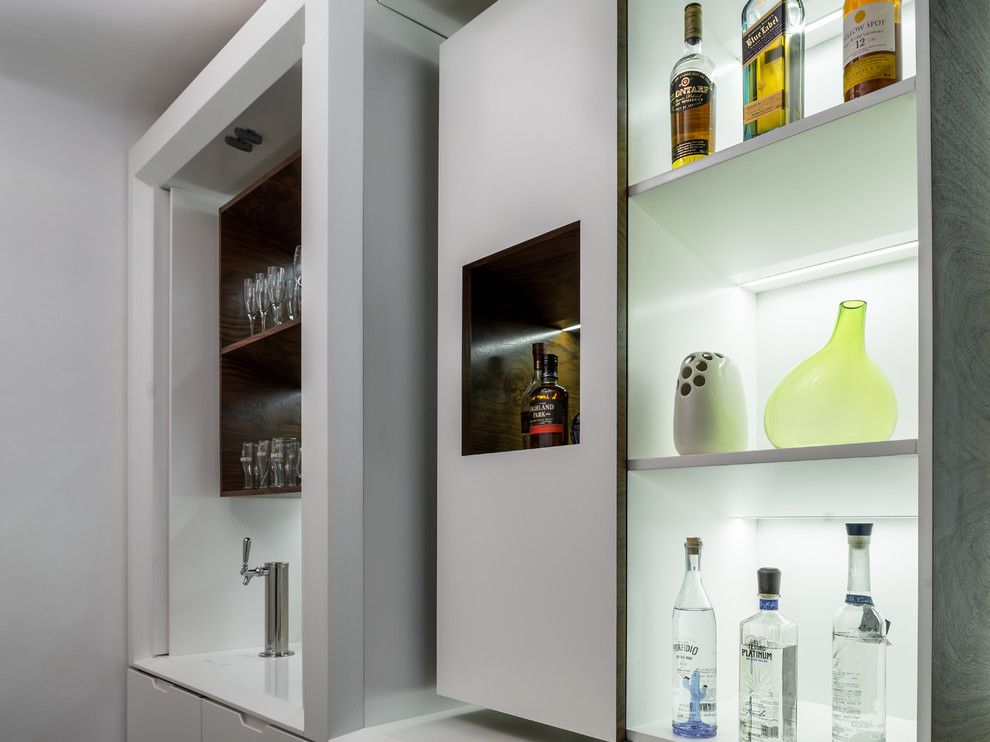 Bar with alcohol
Convenient cabinets
In the bottom drawer are elite varieties of cigars, and here you can store board games: backgammon, chess, checkers, dominoes and cards.
Drawer for cigar storage
The project has attracted a lot of responses. People appreciated the color scheme, the transparent and bright chandelier functionality.
As used in the tree is the perfect material for furniture production.
The idea of ​​creating a home spinning mini-bar and sliding table like men.
But the presence of only two places to position it was an engineering flaw.