When Serving Table, 80 cm is given to onehuman. Our selection shows the possibility of folding tables on the rules of etiquette. In many European countries honor the family tradition to this day, which are passed from generation to generation. Proper placement of dishes on the dinner table is a very important moment in the meal. Dimensions of these pieces of furniture depends on the size and solidity of each individual family. If there are many people, the table should be large and spacious, so that each member of the family to dine comfortably, and if small, then size it should fit.
In today's world there are manyof different sizes, colors, shapes, tables, which people buy for themselves. Plastic, noble wood, metal and glass - a small part of the materials from which made this furniture.
1
TomasAlthaus and Bacher Tische invented glass-metallic table 6800 Nabucco.
180-240 cm in different sized squares
2
Round table on the miracle Maxime Roche Bobois.
You can lay between 130 and 180 cm
3
Metal Wood Craft and his designer Ligne Roset.
Black and silver with its transformation
4
Collection Gustav made of wood and metal, as well as its creator Country Corner.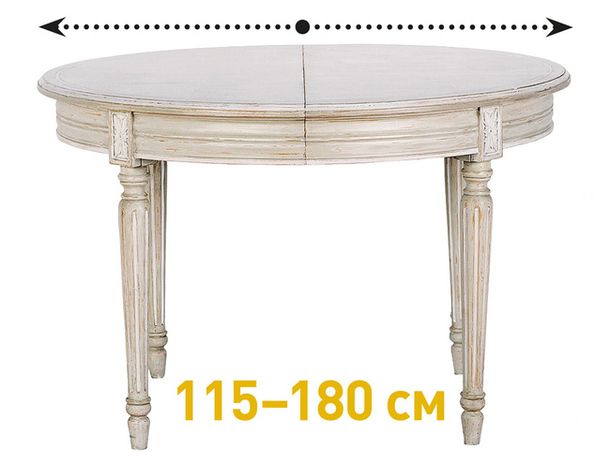 115-180 cm Aged miracle for the whole family
5
Figeac desk invention Mis en Demeure.
Grey cot in the combined technique
6
Matthias Fischer Ronald Schmitt and worked metal table G 750 E.
Asphalt themes extendable table 120-180 cm
7
8980 metal and wood from Rolf Benz in the form of a table.
Flick of the wrist we get 160-240 cm
8
Georg Appeltshauzer introduced 1130-II Mondial metal table with a glass surface.
Turn 360 degrees, and you get 80-143 cm