In every garden, on any terrace must be some sofas, chairs, or something else, so that you can sit down. What should they be?
Home - a removable cushion material and also good contact with water, such as metal or rattan. Also, sometimes the material is treated with special means of protecting against moisture and dust.
Choosing furniture: photo
Wooden sofa, which is part of a set of InOut. This development Paola Navone from Gervasoni.
Another example of the chair, called the Tribeca, which material is wood and synthetic fibers producer by Dedon.
The following picture shows the bench Ripples of wood, Horm.
Forest Metal table directly from the forest. Such a gift made Robbie and Francesca Kantarutti working in Fast Company.
Saga - textile couch model from Christophe Delcourt. It is made of wood, Roche Bobois.
Eva - this wonderful rattan chair by designer Vittorio Bonacina.
Armchair in blue tones Conservatory, also made of wood, Ralph Lauren Home.
And now we want to present a corner sofa unit of Bonan collection. In production used materials are already known to us, Chelini.
Sofa made of synthetic fibers and wood Apta appreciate all its qualities, Fendi Casa.
St Croix - a metal chair, which the company released the Holly Hunt.
Francesco Rota decided to develop a model of rattan chair and called her Ami. His invention was included in the Aqua collection, Paola Lenti.
This bench is a bit like football goals. She called the name of the holiday Siesta, and is made of metal, Campeggi studio.
Strict chair made of metal and plastic, Cape West offer us evaluate the two professionals - Louis and Roberto Palomba, working in Driade.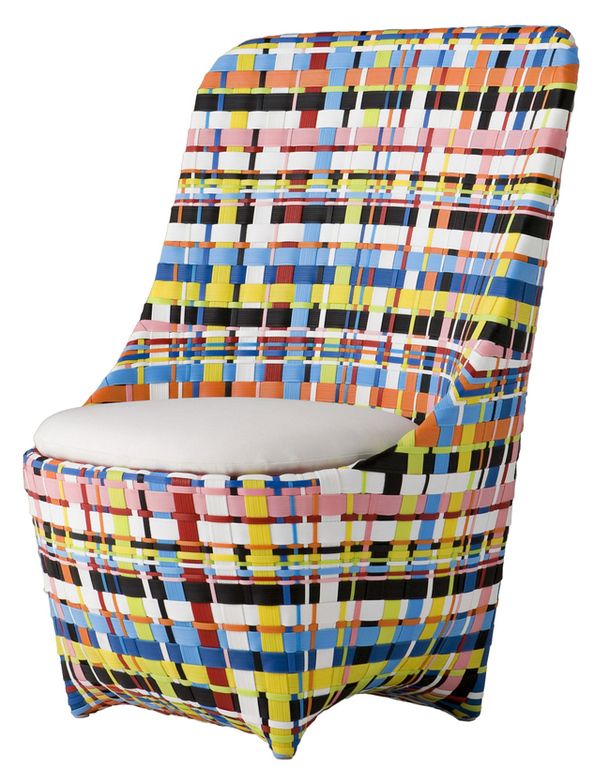 In the evening you can perfectly relax while sitting in a rocking chair from a tree Landscape from Kettal.
Set Costa Ray furniture complements Caprera chair made of synthetic fibers, the company Smania Casa.
Bench called Hexagone. Elegant metal, Casamania.