The Battery Conservancy and NYC Parks invited designers and artists from around the world to present their project to the new chair Battery Park Chairs.
Openwork mesh and structural framework
Sergio Mannino Studio took up the challenge and developed ametal chair, which can be easily made a few miles from the park. The structural framework provides the necessary rigid support and distribution of weight across the human base protects the grass and the soil, which will be given furniture.
Laser cutting Perforated mesh allows air to circulate freely under the chair, and it will do and rain to reach the grass in rainy weather.
Another advantage of its simplicity and ease - at night it can be freely, without straining, put in the room that morning again put into place.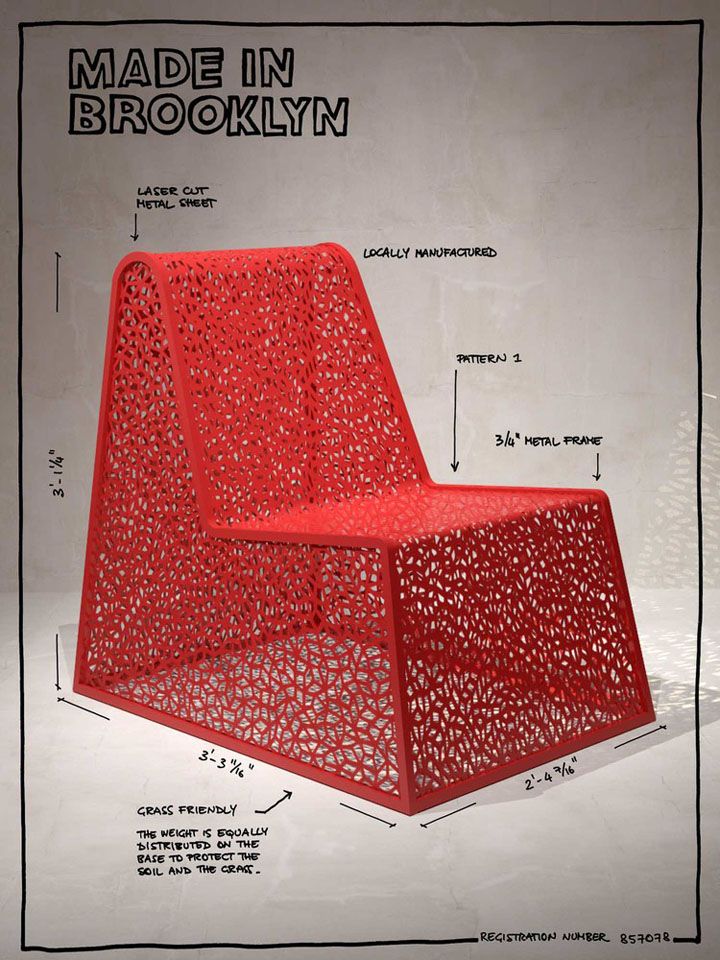 Chair for street from Sergio Mannino Studio.