The house is situated in Spain on the top of a cliff, withstunning sea views in the town of Almuñécar. Pure White (Snow White) - is the name given to this design project, in which the white color of course played a major role.
The house is divided into five zones. In the service area can accommodate five people, the decoration and furniture are designed in white. Children's area includes a children's room and a games room, this is the only part of the house, decorated in different colors. From the dining area and the living room has a beautiful view of the sea. The same thing happens in the kitchen. In the upper part of the house is a bedroom. The whole room is decorated in white except for the black carpet, which crosses the room. Finally, the guest area on the ground floor, next to the pool, is paved with the same material, for integration into a single space.
Design villas Pure White.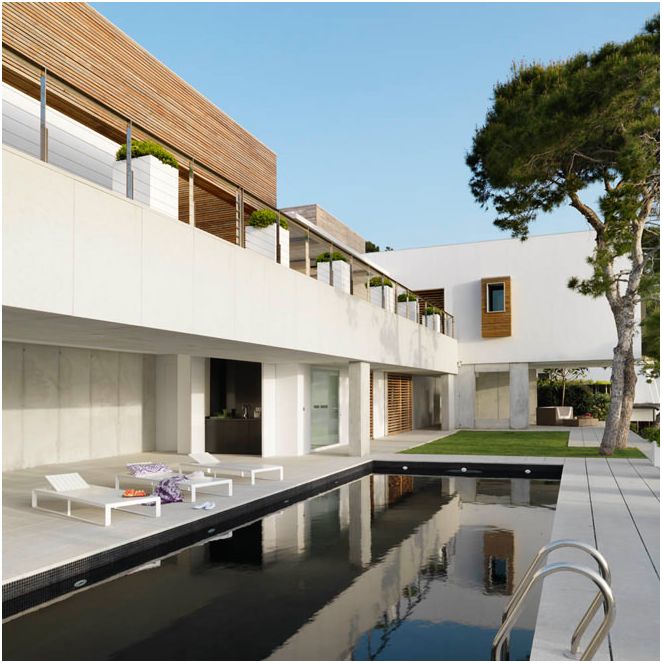 Design villas Pure White. Kitchen.
Design villas Pure White. Living room.
Design villas Pure White. Bedroom.
Design villas Pure White. Children.