In today's story, we introduce you tounique and unmatched features LED illumination to create a flexible and energy-efficient light decor. The use of plates, rope and washers can not only transform the wonderful interior design, but also to fill it with brilliance and creativity.
When the LEDs appeared on the market, they immediatelybecame popular among homeowners and decorators due to its bluish-white hue. At present, these elements of illumination can also emit a warm yellow and multi-colored light.
Although the initial cost of acquisitionmuch higher than conventional lamps, they have high durability and energy efficiency. LEDs can operate up to 25,000 hours and use 75% less electricity than ordinary incandescent bulbs.
Their main advantage isuniversality. The diodes can emit different lights, in addition, they are great to fit into any design suites not only modern, but also classic. In today's story, we will present you the main features of this type of illumination.
LED tape
In the next picture you can see how this piece of furniture covers kitchen in two color temperatures: warmer under the cabinets and light over the furniture set.
The tape is a flexible circuit board withattachments glowing chips that specialist will be able to cut to size. It is made on a self-adhesive backing, so it can be easily installed in almost any location.
Ultraluminous flexible spacers idealdecor for areas requiring a large amount of light. Superbright Models look great in areas where need a minimum amount of shine. Normal bright products are used for accent lighting (cabinets, accessories and art objects).
White LED strip can be easily placed under the sink in the kitchen or in the bathroom, that can give the interior design a special tenderness and brevity.
These elements are ideal for the illumination of small spaces. They have a higher light output (brightness) than the diode ropes.
They are ideal for light flights of stairs at night. Tapes effectively emphasize the steps and sleek appearance of the architectural design.
LED panel
These glowing objects are wonderfulto stay on top and bottom of the furniture, creating a soft and expressive look. Due to the additional cover panel is more moisture resistant, making them an excellent choice for the bathroom.
The strips have a number of chips embedded in a metal housing with an acrylic shield. They are generally brighter than the diode tape, since they have a large number of luminous elements.
LED panels can fill an unusual home decor soft and muted glow, forming a cozy and serene atmosphere.
LED washer
In the next picture you can see howsix energy-saving recessed luminaires perfectly illuminate the countertop kitchen units. These elements are remarkable analogue xenon puck.
These accessories are used to illuminate the areas under cabinets. Discs run on batteries and thus have an affordable cost.
Multi-colored LEDs
Glowing streaks may radically transform the furniture of the apartment and fill it with incredible creativity and brilliance.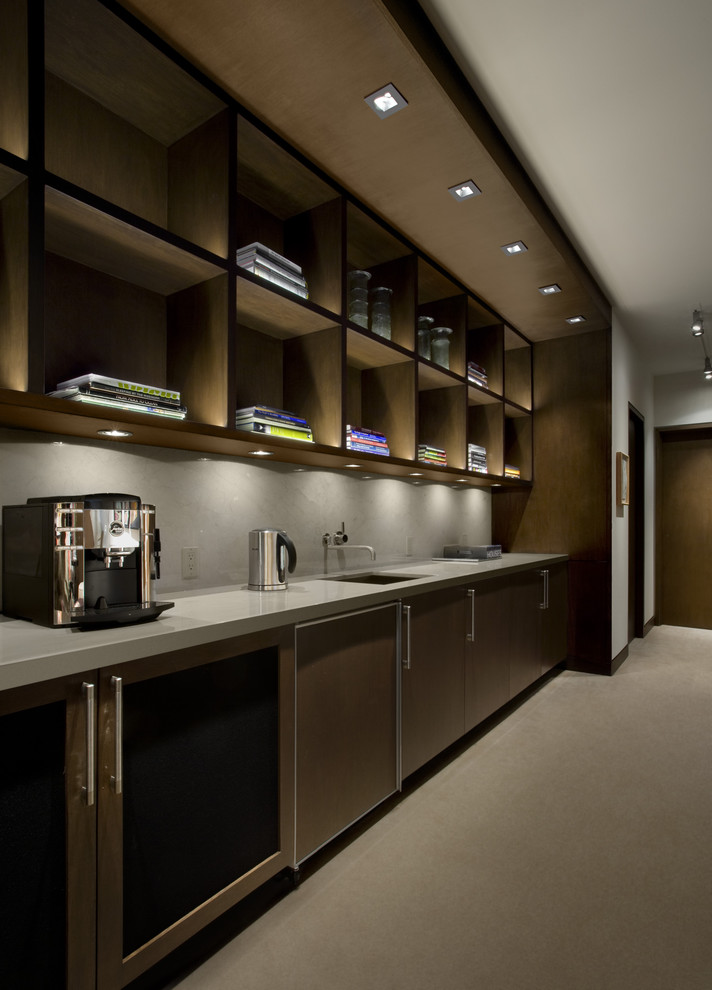 ">
Look how original and creative look in the kitchen ceiling and an island with a sapphire glow.
You can use a luminous ribbon to decorate a mirror or any other element.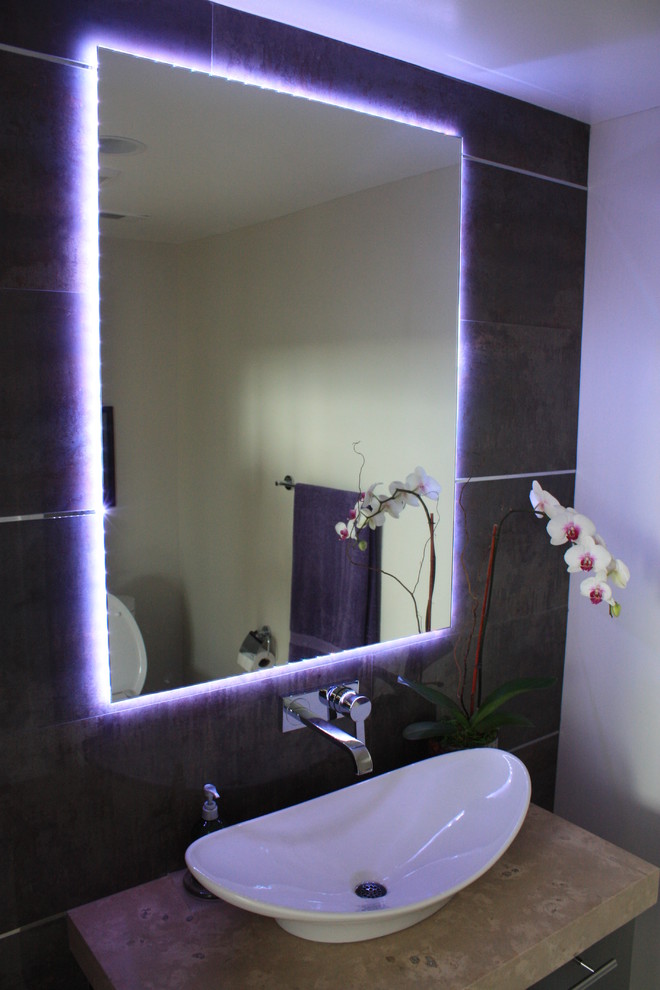 The rope is a round plastic or rubber tube with glowing chips.
This accessory is great for outdoor use, because it is enclosed in a robust and reliable package. It will look perfect in the design of terraces, railings, bridges and ladders.
Fixtures
Recessed lights represent the stand-alone modules with LED backlight.
Smart bulbs
The latest achievement of our time - intelligent lights that can be controlled using a smartphone.
We present to you the main features of energy efficient LED illumination, allowing the situation to fill the brightness and incredible charm.
And you liked these solutions for home decor? Tell us your thoughts in the comments below ...