Today, we will explain some light on lighting - sconces. Rate the perfect balance between form and functionality, which are inferior even many popular pendant chandeliers.
Their installation is suitable in any room: from the entrance to the patio, bathroom and laundry room, elegant instances can radically change the appearance of the space in an instant.
The original form, subtle contours and soft diffused light well affect the overall image of a modern interior design, adding a drop of romance and comfort.
Accents in a brilliant display of
History bras began its existence as early asa time when our ancestors used torches hanging on the walls in the Middle Ages. They have come a long way from a raging fireball to the current options.
The most popular tune their applications - itunderline emphasis that need additional focus. Maybe you need to be isolated from the overall picture of refined works of art or architectural feature to turn in the spotlight - lamps perfectly cope with the task and add additional space in balance.
Ergonomic task for the lights mounted on the wall
Wall-mounted appliances are as good as dazzling suspension, when it comes to the provision of applications. The key here is their relatively comfortable position.
They are only installed on vertical surfaces, thus contributing to a more free space, not overwrought.
In addition, some modern examples equipped with movable mount that allows you to easily change their position and direction of light beams.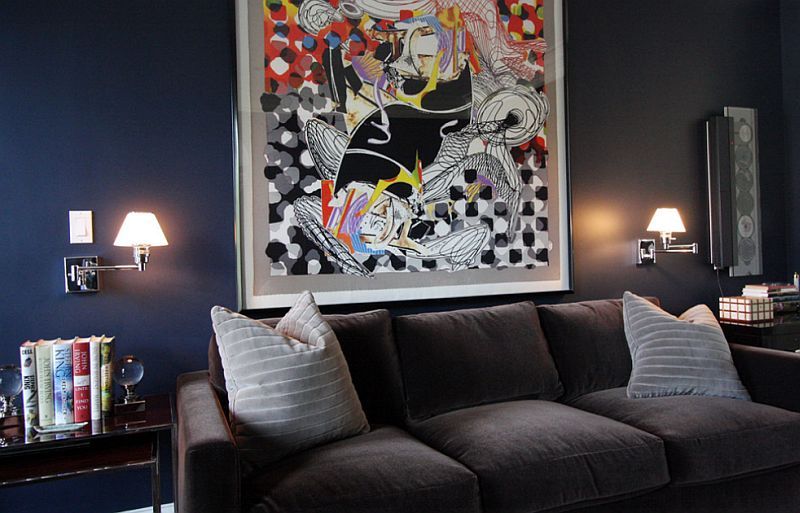 Improved atmosphere
Total interior and home decor prettyentertaining look surrounded by several levels of lighting. Filling the room too intense light destroys the warm and welcoming aura in space.
too dim leads to the fact that in roombecomes gloomy, even the most energetic design turns into sluggish and ugly, breaking the mood. Using sconces in conjunction with hanging lamps and recessed lighting, you will get the ideal solution for balance and harmony.
Wall devices appropriate to look in the long corridors, in rooms with high ceilings. Also they can be combined, which would increase the attractiveness of the more than one way.
Gourmet space-saving
Their main virtue is that theymaximize precious square footage, freeing up tables, tables that are important for other tasks. Since many of the apartments have a lack of space - is a strong argument in their favor.
Recently, they are often used as a component of home decor, versatility extends to the replacement lamp, home office, library, replacing the traditional lamp.
Accuracy and conciseness rather favorably in comparison with much larger chandeliers and floor lamps.
Style, size and shade
There are many wide variety of models, their style reaches all kinds of forms, ranging from Victorian to modern minimalist view.
When you purchase is necessary to consider not only the model andsize, but clearly define their objectives. At that time, as large appliances are suitable for accent lighting, but scattered streams require more modest dimensions with focused radiation.
Well, we should not forget that among the tasks of the wall exists not only spotlights the primary, but also play with shadow. Make sure that the direction of flow and structure are appropriate for your home.
Some examples offer exciting contours and dramatic shadow lines that have a significant impact on the overall look of the room.
Dreamy image
Nothing can catch up with the creation of moodfor a romantic evening, a slightly tarnished light a few candles and flames. So why not make this condition is an integral part of the interior decor of the bedroom or home spa?
Classic and charming motifs are not only fill the room a cozy atmosphere, but also to satisfy his motives unobtrusive tranquility, comfort and warmth.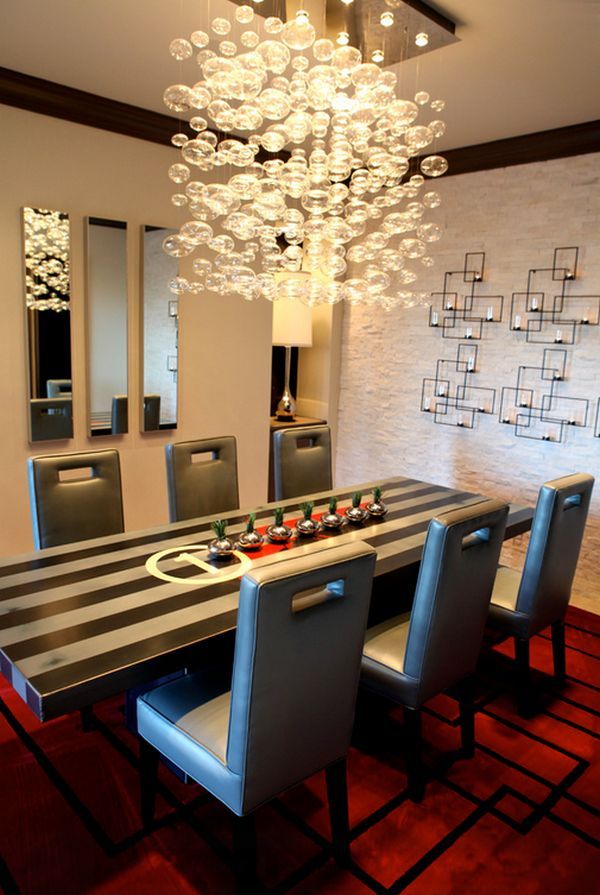 Glow images
Through a series of several sconces, you can create a unique interior drama. There are various options and ways in which you can use to change the visual picture.
Placing fixtures in a room with low ceilings will also contribute to the formation of the effects that lighting up the upper part of the room, make it more spacious.
A wonderful decoration for the corridor
Excellent lighting mirror
Whichever way and kind of wall lamp you do notpreferred - you get undeniably beautiful thing for the interior. A wide range of products, which is now available to the consumer, will not be difficult to find something special and personalized for your home.