Today let's talk about chandeliers and their amazing abilities transform spaces. What is remarkable is that they work well in different environments. See for yourself!
Peerless chandelier perfectly harmonizes with the table lamp that help round out the lights in the hallway.
This mini-lamp is ideal for small rooms.
What could be more traditional beautiful crystal chandelier in the living room ?!
Charming light candles in a rustic style. Note how it is combined with other sources of light, filling the space with a warm and cozy atmosphere.
Sometimes light can "kill two birds with one stone." As in the living-dining room, where a chandelier illuminates just two rooms.
Lamps that hang above the work surface in the kitchen can be a classic gold or bronze hues.
Or made in the form of modern metal structures.
Either of wrought iron with the crystals.
Kitchen look much better with chandeliers in any interpretation. For example, these lamps with crystal droplets - a completely new trend!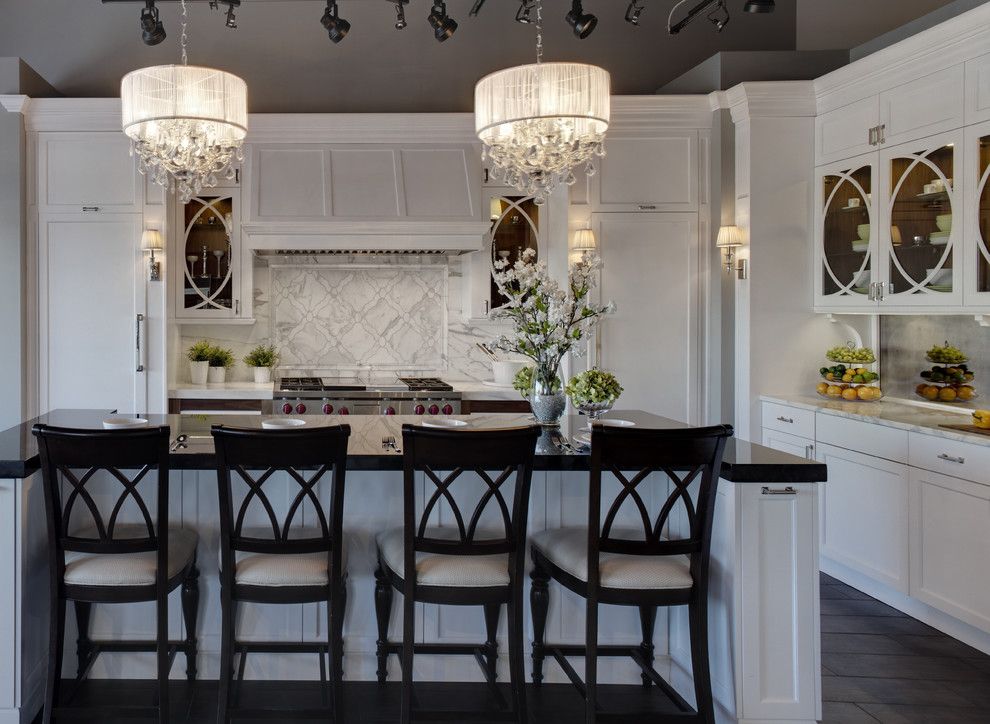 This mini-lamp works admirably in a small dressing room.
The bathroom chandelier adds a sense of elegance.
And this light was the finishing touch in creating a perfect place.
Bring some sparkle to the room for pets.
In this room a little girl feel like a princess.
And in this space - this diva.
Stunning classic interior!
Modern fixtures put the bar interior design to a new level. So do not be afraid to show their creativity and use chandeliers anywhere in your home.