Hello, dear visitors of our sitedesign! We often offer you a bright home furnishings for home and office. On the site Design Museum you will find lots of interesting information about unusual inventions of mankind. Fashion Lighting fixtures will not leave you indifferent.
For Jean-Luc le Deun, photographer and founderCompany Le Deun Luminaires, the forces of light and shadow has always been a source of inspiration. Earlier artists more focused on the decoration lamps, now a central place it gives to light. Incidentally, this fact and snagged a sharp glance Site Design Museum. Undoubtedly, you like it too!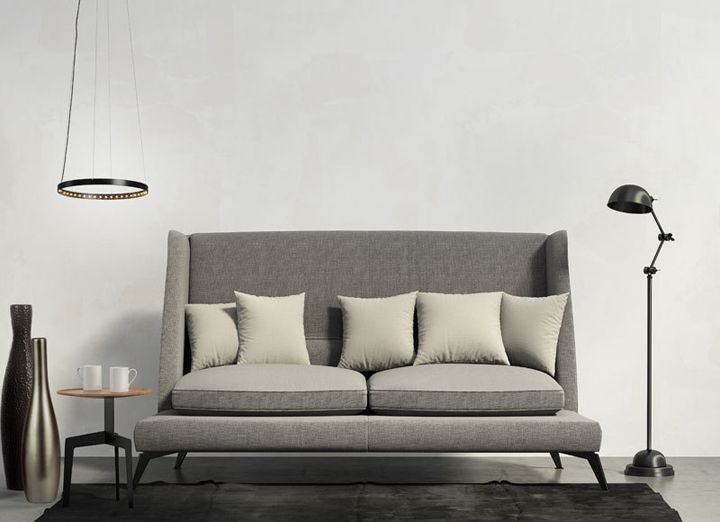 The main office is located in Paris. It is engaged in numerous projects in close collaboration with international architects, designers and brands from modeling small spaces, to unique hotels.
Any of the proposed inventions appealing their geometric shape. Moreover, each structure consists of dimmable LEDs and low energy consumption.
Notice how the original lookthin hoops hanging over the dining table. These models are available in three sizes, suitable for both interior small rooms, and more spacious rooms.
You can also choose the desired finish: traditional bronze or absolute white. For large lounges ideal hanging lamp Super-8 of interconnected elegant ghosting.
Incidentally, Ultra-8 is the largest and assembledcircles of different diameters. It weighs only 5.5 kilograms and is equipped with 300 LEDs. The next masterpiece - a desk lamp Micro Prestiege. Despite its name, it is not quite small and exudes a bright, warm light. What suits you best - red brass, nickel plated or gold?
But universal Hydrolux convenient to installin a lamp on floor and as wall sconce. Its presence creates an ideal atmosphere for dinners under the stars. Did we get it on a waterproof membrane? So you can enjoy the backlight regardless of the weather.
And how do you one more new idea in design - chandelierHexa-3, which attracts attention with its unexpected appearance. Three united hexagon are magical addition to any style, however, as all of this fantastic collection.
Perhaps our readers have reflected over what light devices they would like to change in their interior.