Have you ever had that coming to visit friends,you truly wonder how in such a small apartment managed to create a cozy corner for each family member? How to put a wardrobe, right hung a curtain or successfully built arch change the whole concept of apartment? This is the art of interior design is called zoning.
Zoning Objectives can be very different:
Functional space reallocation. This technique is especially important for small spaces that need to be multi-functional, for example, a living room-kitchen, bedroom, room (bed and workplace) or the so popular now a kitchen-dining room.
Magnification / reduction area. Thanks to an optical illusion, it is possible to change the proportions of rooms, huge areas to make smaller and more cozy and small - to visually increase.
Optimize space in a small apartment. The large family has its own task facing everyone, for one thing - it's cooking, for another - serviceable study, and for the third - the game. After the optimal zoning apartments, each of them has its own area.
Another important point - the aesthetic. Fireplaces, aquariums and light illumination in addition to its basic functions and can perform minor - visually divide the space, and just pleasing to the eye.
We offer the most popular options to consider zoning premises.
Admission №1 Zoning using furniture
Let's start with the fact that almost any wardrobeclassical forms can be used as a partition-wall. Thus, any room can be visually divided into two parts. This choice is successful by the fact that a case-partition will continue to act as a repository of your belongings, which is important for small areas, where every centimeter of space counts. Wardrobe has been taken as an example, with the same role can cope chest of drawers, a sofa or chair is ideally located. There is a place for the use of your imagination. Also, zoning tools serve a variety of techniques with the use of furniture or built convertible furniture (cabinets, walls, bed-chair, bed, which can be removed in the closet, and so on. D.)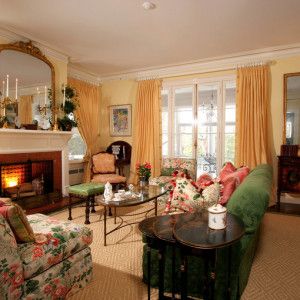 1
Admission №2 Arches
The whole secret of the arch is that it is usually notIt takes space on the floor, but only logically defines another area of ​​the apartment, making it versatile for both small and for large apartments. Sometimes used interesting solutions when arch design performs additional tasks, whether it's part of the wall or built-in bookshelves. The main rule when choosing the arch - it must fit harmoniously into the interior of the apartment.
1
1
1
Reception Podium №3
If ceiling height allows, when selecting techniques of zoning spaces note on the podium.
Podium called frame construction,that lifts the floor to the right place. Lifting height can be anything from a few centimeters to half a meter. Naturally, in the latter case, you need to think about the additional steps that will allow households to move comfortably.
Area design has no boundaries, it canbe a small elevation, designed for decorative purposes, as well as large, that will fit your kitchen, dining room or even a bedroom. If the area is small, you can try to add functionality to the podium. One of the most common solutions - built-in cupboards or drawers containers. Also, possible technical applications such konstruktsii- this hill in lavatories, bathrooms and kitchens, where you can hide pipes or wires needed for communication. Agree, this solution immediately adds neatness of your apartment.
1
1
1
2
5
Admission №4 zoning by using color and light
Even without the additional external structures,It has the opportunity to visually separate apartment on the "zone", and this will help the color. If the paint in pastel color walls, or select the appropriate wallpaper in one part of the room, where the bed, and the rest of the room to brighten, then visually seating area and work will be successfully separated. Enhance any color scheme will light. Through illumination, it is possible to change the functional load area depending on the time of day, as well as to increase or decrease the room, thanks to the optical illusion.
1
1
Admission №5 Curtains and fabrics
Any fabric curtains or draperies can easilyhide in cupboards, bookshelves and bed. One hand movement - and you are ready to receive guests in the room becomes tidy appearance, the whole mess is hidden away from the eyes. Most textile separators are used in large-sized apartments, though more in design than functional purposes. Another huge advantage is its legkozamenyaemost curtains; the mood can change the color and texture of fabric at least every day. The only and perhaps the main drawback of this design decision is the acoustic permeability. In the modern interior zoning can be used widely blinds.
1
1
Admission №6 Decorative designs
Today there is a huge amountversatile design decisions associated with decorative designs, whether it's built-in niches, aquariums, fireplaces or glass partitions. The advantage of this solution is the ease and elegance of the design. Now, instead of a blank wall, you can select the original rack of plasterboard, decorative fireplace and glass design.
1
1
1
1
You may be interested:
Zoning Zoning bedroom studio apartment bathroom kitchen Zoning Zoning
***
Due to the above embodiments, the zoning premises, you can create a cozy, multi-functional and comfortable apartment.