The design of two-bedroom apartment - one of the mostnice for the designer. Places a lot to correctly arrange all the necessary things and objects, but at the same time, the area is not large and depressingly from this - cozy.
In this cycle, there are also articles about the designone-bedroom and two-bedroom apartments. They are full of technological details, there is present a list of questions to ask before and during repair. From the perspective of a rational approach and design you will be very useful to read them and to form a personal approach with respect to the construction process and the subsequent realization of design ideas.
1
In this article we will focus on is the visual range. Discuss current trends and already outdated approaches, we arrive at a common understanding of what materials and techniques used.
Originally discuss what trends prevail onpresent day. Studying the market of furniture, decoration, plumbing and other necessary things in every apartment and faced with all kinds of design projects, we have made the so-called "squeeze" current and not too approaches. The basis taken a standard two-bedroom apartment, not limited to any particular style. In one way or another these points are relevant to each of them.
I am glad that replaced the pathos and lush baroque,Art Deco glamor came the laconic styles - Scandinavian, Contemporary. They can be less expensive, but their sophistication and ability to create comfort win exponential and pathos, placing at the head of a simple family values, the joy and comfort of staying at home.
As for the whole apartment
Fashionable:
Use one common idea and stylisticorientation to the apartment as a whole, and not for the different rooms - separate high plinth (10 to 20 cm) Floorings with very rough wood texture and pronounced veins, serif and irregularities Floor tiles in the style of "patchwork" White door makes the pantry, dressing and all possible maximum enclosed places for storage to the apartment was convenient to maintain order Appreciate daylight and use light curtains, and even at all without them simple design curtains Automation control system (in other words - "smart home") Thin paper wallpaper Large decorative elements
Not relevant:
Low moldings and baseboards (less than 6 cm)Multilevel ceilings, reducing the already not too high their level in an average apartment Interior doors with stained-glass windows Pathos painting walls and ceilings that mimic the sky, perspective or view of the painted window Pelmets and other very complex elements in textile design (even the classic style adheres More ordinary smooth flowing or curtains with the pick-up) Use of decorative and functional drywall constructions in the form of unnecessary partitions and meaningless niches that only uselessly consume so expensive (in all senses of the word) space to use the balcony as a warehouse of useless things Indicative splendor: a lot of gilding, rhinestones and feathers
2
Living room
Fashionable:
Coffee table - from rough untreated wood, sometimes - on the metal base open shelving for storage and decor
Not relevant:
Buy the same set of furniture in the living room Furniture in the form of a pile of "wall" of the many shelves and cabinets huge carpet from wall to wall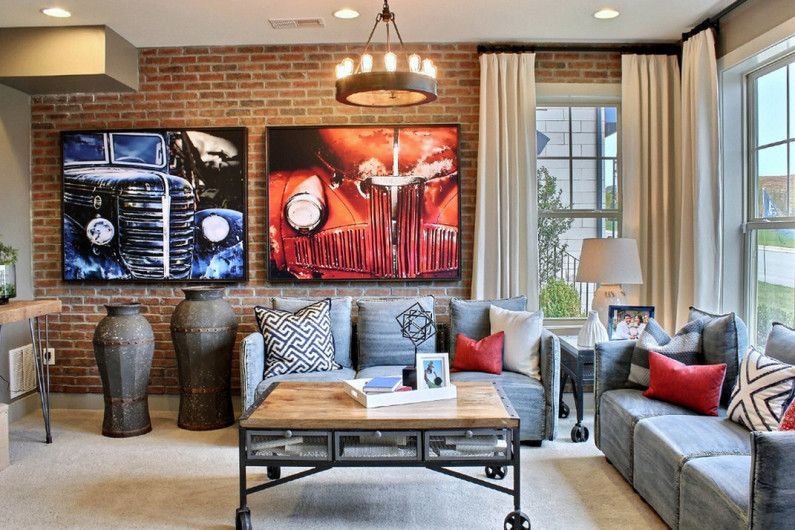 5
Bedroom
Fashionable:
Bed and bedside tables must fitto each other, but purchased from different manufacturers, and not be set (for the more daring: on either side of the bed - different tables) All things and clean clothes in the dressing room, leaving the bedroom only for lingerie drawers
Not relevant:
Buy the same set of furniture in the bedroom (wardrobe, bed, dresser, two bedside tables, chest of drawers)
4
nursery
Fashionable:
Black and dark-green paint that turns a piece of the wall in slate Colored chalk for drawing sills or battery modular furniture that transforms
Not relevant:
Use acid and other shades too bright colors, adversely affecting the psyche
2
Kitchen
Fashionable:
Countertops made of artificial stone, quartz or granite Using water filters use waste shredder Built-in appliances
Not relevant:
Bar counters with chrome tubular footrest washing machine in the kitchen
4
Lavatory
Fashionable:
Plumbing of Kwara Underfloor Transparentglass shower enclosures Shower enclosures without the pallet (with built-in floor drain ladder) Design of towel Masking hatches for audit tile buying the dryer, put it on a washing washbasin with double sink Built-in installation for toilet and bidet Suspended toilets and bidets
Not relevant:
Large showers such as "bath / shower"
2
Lighting
Fashionable:
Large floor lamps behind the sofa and coveringcoffee table area overhead spotlights LED-lighting (best category of light sources in all respects to date) Pendants instead bra (thin filaments as if hanging from the ceiling light sources) Clear glass and plastic
Not relevant:
All sources - from the same series and the design range (chandeliers, sconces, floor lamp) Too many rhinestones and crystal chandeliers Pripotolochnye chrome colored neon lights
Hopefully this article will help protect you frommistakes, because for each of the stages of "Date" columns have a huge segment of the market that this makes. And it is not in their interest to put you to know that it is fashionable, and that has long been - not. We, as an independent party, we can only offer the consideration and decision, of course, only take you - what is, and what is no room in your apartment.